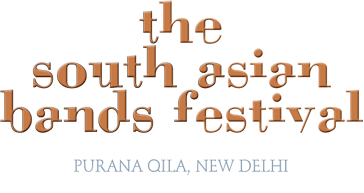 Nasya (New Delhi): Nasya is a fusion rock band based in Delhi. Playing a blend of Sufi, Haryanvi and Punjabi Folk and rock influences, they are not your typical fusion band. Their sound is distinctly characteristic, finely balancing traditional Hindustani vocals with western elements of jazz, blues and rock music.

The name Nasya comes from a Hebrew word meaning "A miracle of God". And it is indeed quite a miracle that a few talented and skilled individuals from extremely diverse musical backgrounds could come together and in a very short while realize their dream to create and play rousing music while transcending boundaries of influences, genres and stereotypes. After winning several rock band competitions across Delhi like Jamia Hamdard, PGDAV, Dyal Singh and CVS to name a few, Nasya headlined at colleges like Miranda House and Lady Irwin College in 2009. The hysteria of 2009 paled in comparison with the euphoria of 2010. With corporate shows at Canon and Green Peace and guest performances alongside artistes like Shibani Kashyap and Manak-E. But the best was yet to come in the form of MTV Rock On Season 2 which expanded the band's audience all over the country. After their hugely memorable performance at MTV Rock On, Nasya returned home armed with new fans and new members to kick start their 2011 campaign. Combined with great performances alongside the likes of Pakistani group JAL and guest performances at colleges like College of Business Studies, Jamia Milia Islamia, Dyal Singh College, Sri Guru Gobind Singh College of Commerce, NC College of Engineering, ANDC College and many more, 2011 has been a roller coaster ride for the band and their well wishers. With an Album release in 2012, we believe that the best of Nasya is yet to come.
SOULS :It was a post war phenomena in the beginning of 70's era, after the independence of Bangladesh , a group of boys inspired by western ROCK music decided to form a Band naming it Shurella meaning "in tune" . Shurella was founded in the year 1972. A year later the band was renamed "SOULS" marking the birth year of the legendary Band "1973"

With the entry into the new millennium SOULS' music has blended into a new distinct dimension but has retained the signature of melody it has carried throughout its travel in time. 2006 brought SOULS the best band's award given out by "Meril Prothom Alo" Star Awards.

The band's present line up is:

Naseem Ali Khan (Vocals)
Partha Barua (Vocals & Guitar)
S.K.Ahasanur Rahman (Drums)
Meer Shahriar Hossain (Keyboard)
Tushar Ranjan Datta (Percussion)
Mohammed Maruf Hasan (Bass Guitar)

We have today turned the fold of yet another decade and have stepped into 5th decade of SOULS journey. Our voyage in time has taught us to respect the changing seasons, we change gears to blend with the ever changing pace but never give up the signature of melody we have achieved…………… we are the SOULS... "We are travelers of time seeking melody to quench our thirst"

Thriloka is a five-member fusion band which has been entertaining local audience since 2006, delivering an innovative blend of traditional Sri Lankan folk music, Indian raga, jazz and rock.



Tough on Tobacco (Mumbai) is singer-songwriter Sidd Coutto's talent packed, genre bending, convention defying, wildly funny, brand new live act. The music is a mélange of pop, rock and reggae. Sidd has written and produced 5 albums besides performing hundreds of gigs with erstwhile bands Zero and Helga's Fun Castle, composed and produced background scores and songs for bollywood films and television and does a little acting on the side as well. But this endeavor is what he is truly all about, putting his heart and spirit into extremely captivating melodies and lyrics. The band includes Helga's Fun Castle's Johan Pais on bass and Jai Row Kavi on drums, Zero's last guitar line-up of Pozy Dhar and Gaurav Gupta, and is fronted by Sidd Coutto on vocals, guitars, keyboards, percussion, drums and computers.



Noori is a rock band from Lahore, Punjab, Pakistan, formed in 1996. The group was formed by songwriter, lead vocalist and guitarist, Ali Noor, along with his younger brother Ali Hamza, who were soon joined by bassist Muhammad Ali Jafri and drummer Salman Albert. Since the inception of the band, there had been many changes in the line-up the only consistent members being, brothers, Ali Noor and Ali Hamza. The band are considered as one of the pioneering forces behind what is dubbed at the "21st Century pop revolution of Pakistan". The band is known for being one of the pioneers of the Pakistani rock music scene. Although, initially the band, formed by the two brothers, Ali Noor and Ali Hamza, the latter left the band to pursue studies at Lahore University of Management Sciences. However, Ali Noor and Muhammad Ali Jafri continued playing for the band and recruited drummer Salman Ahmed, who soon left and was replaced by Farhad Humayun. The band then went on releasing several singles which included, "Jana tha Humne" and "Tum Hans Diyay" after which Humayun also departed. The band recruited John L. Pinto on drums and Murtaza Jaffar on guitars. Soon afterwards, the band started to work on their debut album Suno Ke Main Hun Jawan (2003) but before the release of the album Ali Hamza joined the band once again on vocals and guitars in place of Jaffar who left the band. Noori took the shape of a four member band and went on releasing their debut album. After two years, the band went on recording and releasing their critically acclaimed second album Peeli Patti Aur Raja Jani Ki Gol Dunya (2005), after which bassist, Ali Jafri left the band and started his own business. In 2006, drummer Louis J. Pinto, also left the band, as he was busy doing side projects with other bands as a session player, apart from the blood brothers, Ali Noor and Ali Hamza. After a 2-month hiatus, the duo made their comeback into the music scene in 2008 by releasing their first ever song written "Do Dil".

In 2009, the band featured at the second season of the musical television show Coke Studio, also performing in the next season the following year. The band then started working on the release of their third studio album. However, in 2011, John L. Pinto and Muhammad Ali Jafri rejoin and Noori reunited to its original four-man line up; as it was at the launch of their debut album.

E-SA stands for 'Sea Child' is the short form for Abdulla Easa Fulhu who is a Maldivian Singer, song writer, musician, poet who has been a major figure in popular Maldivian underground music for over a decade. Driven by his hard passion and the love for music, the young E-sa formed his own band 'Ultra Palm' in 1987 with a bunch of close friends and classmates. The dire existence of his acute passion for music made his debut at school with a band called "Ecstacy" in 1989. At the fall of 1998, E-sa made his first original song with his titled, "Finiroalhi" for the world health show at Male city and carried its fame especially, known for his lyrics' originality and for his own music composition. Within 3 years experience down the line, E-sa vouched to dedicate the rest of his career to never perfrom copied songs and to sing at least one or two of his originals at each show performed. And with this ambition to dress his dreams with colors and tones, he followed his intuitions. From this point, E-sa made remarkable history when he appeared on "Sea Child" Band until he was held custody on drug abuse. Many of his songs have been stolen, sung and claimed to have their own originality while E-sa was stationed behind bars for several years. His Music appealed to a larger audience with no proper music studio recording at that time, however, his songs circulated all around Maldives with the imperfect stadium type recordings.

Digital Suicide (Assam) is an alternative rock band from Guwahati, Assam. The band consists of Daniel Langthasa on lead vocals and guitar, Dpak Borah on backing vocals and bass guitar, and Ratan Bordoloi on drums and percussion. Originally hailing from Haflong, they have been friends since their formation in early 2008 and changed band names a number of times (such as Ahimxa, Spice Boys) before adopting the name Digital Suicide. But like so many other places in North East India, their hometown was badly hit by insurgency. They had to move out in order to save the future of the band. The band regrouped in Guwahati after almost a year and has been creating music with more fervor and zeal than ever before. Their sound is a refreshing blend of alternative rock music, grunge, punk, old school Bollywood music, mid- 90s boy band pop and progressive rock. Digital Suicide is the new voice of the independent rock scene of India. Strong bass and drum grooves act as the driving force behind the band's music with the guitar providing simple atmospheric and ambient textures to the songs rather than just carrying the melody. Digital Suicide's flirtation with 70's disco and 80's pop melodies reflect on their vocal melodies. Their music has been inspired by the works of R. D. Barman, Bappi Lahiri, Classical Music, Bands like RHCP, Placebo, Joy Division, R.E.M., Sonic Youth, Lady Gaga, MJ, Radiohead, Nirvana etc.

The band is known for their energetic and stylish live performances. Their lyrical themes and inspiration involve California dreams, love, communal hate, regional terrorism, real politik, fatty food, sex, hallucination, wild life, animals, global warming, aliens etc and to see a clearer sky is Digital Suicide's concern.

Shkabang (Mumbai) is a bunch of musicians who have played stage many times, separately. Rock, electronic, jazz, reggae, classic, funk and Bollywood - they're doing/done/will do all of that. Shkabang likes big sounds and the rush that comes with the banging bass and their sound can best be described as electro-pop-rock-bubble-disco-dance-bang music! Comprising of four members, the band came together for one reason only- to make some noise. Niranjan 'Pozy' Dhar, a guitar chameleon, is known for his contribution to India's most adored rock band, Zero. Makarand Mane aka Papal who plays bass is also part of Pentagram. Sapana Desai plays drums. Frontwoman Anushka Manchanda is a livewire on stage. Anushka is a playback singer in Bollywood amongst many other things and quite the diva in rock music circles.

BLAZE was established in the year 2000 by vocalist NORNAW and drummer SENG AWNG. There are four members in BLAZE,NORNAW (guitar and
vocal), DEELAR(guitar), SENG AUNG(drum), KO JET(bass). They produce their first album in the year 2006,the title was AH TINE HTET AHLUN... Since then the band has released three albums.
Shaair & Func (Mumbai)are an alternative, electronic music duo from Mumbai, composed of Monica Dogra and Randolph Correia, formed in 2007. Arguably the most commercially successful indie bands in India right now, S+F wrote and released three commercially successful albums, New Day: The Love Album, Light Tribe and the recently released third record under critical acclaim entitled MANTIS with Bluefrog Records. Their music includes a heavy dose of experimentation within the popular and cutting edge genres of dance/electronic/and rock music, while retaining a world pop accessibility. Ambassadors for what they call The New India, S+F's music is as explosive and flavorsome as India's cuisine itself; a suitable metaphor for the versatility of these punk, guru-esque, elctro-folk, soul-funk, down and up-beat musicians of the world.

The Likens are one of the earliest bands in Bhutan, based in Thimphu, the capital of Bhutan and formed in the year 1996. The band is a well known Glam Hard Rock Bhutanese band. The band has performed at college and independently promoted rock festivals. The band has been a part of many charity shows in Bhutan. They have a number of original songs Charo chang, Drukyul naa, Walk on, Sons of the hills are some of them. The band mainly writes songs on serious issues but doesn't mind exploring the lighter sides of life. The band has not a single love songs written till date but has plans and if we ever write one it will be without the word love or girl. The band are really keen on writing songs about the love between a girl and a boy but more on the love for a mother, love for humanity in a broader aspect of it. The band experiments with Bhutanese folk as well without diluting their main music style which is glam rock. The band writes their own songs and is currently working on their debut album ''Better late than Never". The band usually plays cover songs, playing a mix of glam rock, thrash and speed metal by such bands as White Lion, Def Leppard, Cinderella, White Zombie, Van Halen, Poison, Motley Crue, Twisted Sister, Quite Riot, Metallica, Megadeth, Slayer, etc.

District Unknown is a psychedelic metal band, based in Kabul, Afghanistan who aim to create the loudest, meanest music in the country's history. In October 2011, they performed live at Sound Central, the world's first "stealth" music festival set at Babur Gardens in Kabul. District Unknown – all under the age of 24 – are the first metal band in Afghanistan, who compose their own music to inspire, challenge and provoke discussion about change and risk amongst the youth of Afghanistan. They face numerous challenges to their work, including threats from the government to stop their music or face more serious risks. For this reason they have begun to only appear in public in disguise and have been forced to remove their music and images from the internet. They see their music as a way for people to forget the daily challenges and as an 'aspirin' to cure the headache of living under an oppressive regime. They want everyone to take a risk, even in an environment where it is unsure what will happen tomorrow, and hope that their music can inspire people to change their lives and strive for a better future.

Galeej Gurus (Bangalore) are a band that believes in exploring music and also to have as much fun as possible doing it. They have been on the circuit since 2000 & played over 500 gigs within & outside the country. After over eleven years of touring and performing, the Galeej Gurus are working towards the release of their debut album in 2012. The Galeej Gurus, in 2008, won SHAMAL - Dubai's very own International Battle of the Bands and performed at the Dubai Desert Rock Festival (Asia's Largest Music Festival) alongside Velvet Revolver, Muse, Korn, Machinehead, Killswitch Engage, As I Lay Dying & Slapshock. In India, the Galeej Gurus have also opened for legendary rockers such as MR. BIG & Deep Purple. In March 2010, the Rolling Stone magazine featured the Galeej Gurus as one of 'India's Hottest Bands'. The Galeej Gurus also recently opened for KORN, when they descended on Bangalore.

The band believes that their music genre can't be classified; however critics have classified the band's music as Indie, along with a host of other genres such as Alternative, Funk, and Blues-Rock. In the music of The Galeej Gurus, one can see such diverse influences as Led Zeppelin, Red Hot Chili Peppers, Eric Clapton, Steve Vai and Deep Purple.

Jindabaad is a Kathmandu based ART-Rock group as they like to call it. Discovering what they cant do and wont be allowed to do has resulted in influencing the sound of the band lately. Pop, rock n roll, punk, futuristic heart thumping club, jazz, progressive, psychedelic, imaginative or non imaginative , everybody feeds on that as long as it can be simplified to the listening ear and to the mind. The band believes in everything - Simple, hard ranging to cold. The band believes in all that jazz and still fantasizes about the low tuned 8-stringed teeth-wrenching, hi-gain dream. Talking about an industry standard where music has always been used, rather than listened to, Jindabaad is cohesive towards the Independent Scene in NEPAL. Jindabaad are writing their own music as well as producing their own sound spectrum.

Clinton Cerejo (Mumbai): Clinton Cerejo is an Indian singer whose range of work includes playback singing, vocal arrangements, musical arrangements, background scores, music programming and production. Cerejo was born into an academically inclined family with no known musical background. His father was an engineer at L&T and mother is a French professor. The prospect of doing a desk job for the rest of his life was not very inviting and Clinton opted to pursue a career in the music industry. His family found this choice a bit radical and were skeptical about it, but as he later put it "I guess they just didn't want to see me starve". During his younger days, he was influenced by great producers such as Quincy Jones, Trevor Horn, Arif Mardin, Stevie Wonder, Babyface, Hugh Padgham, Peter Gabriel, Roland Orzabal, Roy Thomas Baker. Clinton married Dominique, who was his college friend. Dominique Cerejo is an upcoming singer. Her melodious rendition of Ye Tumhari Meri Baatein from Rock On!! has been hugely popular.

Cerejo has worked with Shankar-Ehsaan-Loy, Lezz Lewis, Ranjit Barot & Louis Banks. A. R. Rahman, while working in an adjoining studio, happened to overhear one of Clinton's vocal arrangements for a song and when they met a month later, A. R. Rahman offered Clinton the opportunity to work with him. Soon his work was noticed by many and other projects followed. Eventually Clinton went on to work with many leading Indian music composers performing various roles in the music department.